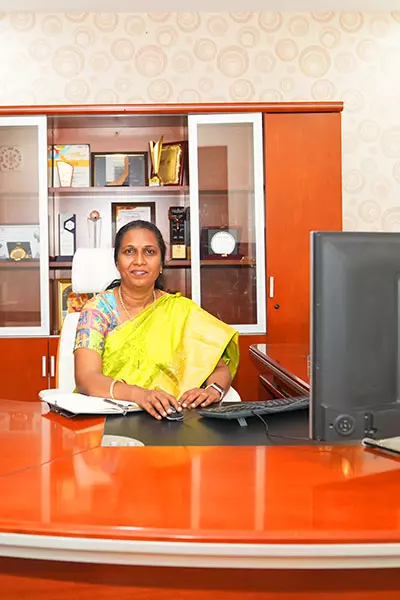 "Education is not the learning of facts but the training the mind to think"
– Albert Einstein
It gives me a sense of immense pride to be in the field of education dealing with young minds and enlightening them. Students need to understand, experiment and implement wisely on the concepts of their learning.
Students at GCIS are inculcated with the habit of feeling the responsibility – towards the family and society. Impact of traditions and values is experienced on campus. One of the other many benefits of education is that it can broaden a student's horizons, helping them understand more about other cultures and corners of the world beyond the school door. Decision making plays a vital role in handling the situation and students here are exposed to that thought process.
Teachers at GCIS are qualified, experienced and more important – dedicated to the profession. Their positive aspects of mentoring, applying technology, research, planning and patience are key strengths in successfully delivering the uniqueness of GCIS. They follow a systematic and innovative pedagogy and an approach aimed to kindle inquisitiveness. I can perceive the zeal and enthusiasm of the teachers to learn and enhance their skills. We all believe and practice – "A teacher is a continuous learner".
Exposure to various sports and cultural activities is another asset at GCIS. Students have a wide choice of sports and activities to bring out their innate talents and shine. We at GCIS believe to be better human beings and thus teaching and practicing the same day in and day out.
I adore in nurturing and enlightening young minds for the future. Inviting you to this world of knowledge and wisdom, I conclude by expressing my deep sense of warmth and responsibility to take care of your kids on campus.